Alberta's Capital Power Setting New Standards and Maximizing Value with ITI
Summary: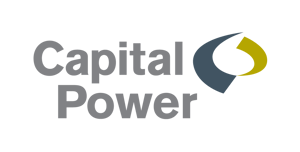 Capital Power is a Canadian power company based out of Edmonton, Alberta, responsible for over 1200 MW of power supplied to the province. Capital Power employs over 750 people in Canada and the United States. Capital Power hired ITI to provide custom-tailored rigging and hoisting instruction for over 100 workers during 2014.
Quote:
"I love working with this organization. I am listened to and understood. Working with ITI, I never felt like the most important thing was getting my business. To them the most important thing was keeping my business." -Beverly Plumb, Manager of Workforce Development at Capital Power.
Quick Facts:
ITI created a custom training plan for the Genesee Plant
ITI trained over 100 workers in one year
ITI sent two expert riggers to train on site in Alberta, Canada
Case Study:
"Rigging training that doesn't address the unique requirements of the task, work area and our equipment doesn't provide much value to anyone . . . certainly not to our workers who are called upon to perform infrequent lifts of various complexities in support of regular duties," said Beverly Plumb, Manager of Workforce Development at Capital Power in Alberta, Canada. Plumb works at Capital Power's Genesee Power Plant, which has about 250 employees generating power for the province of Alberta.
Plumb was aware that there was a need to get their hoisting and rigging training program to the point where it addressed the unique needs of the site's various workgroups and their hoisting activities, so when one of the Senior Journeyman Crane Operators suggested hiring ITI to conduct an audit of the Genesee Plant, she responded with enthusiasm.
"He came back to my boss and said, 'if you want to do training, you need to get these guys involved.' Based on his strong endorsement, I had to pursue using ITI as our solution provider," said Plumb.
ITI sent two members of its master rigging team, Patrick Cotnoir and Richard Marcotte, to Capital Power's Genesee Plant to meet with Plumb and assess the plant. She said that it was very important to Capital Power to have instructors who knew the needs of the plant. "The way we're working needs to be understood before they can apply a training program," she said.
It was also very important to Plumb to ensure that there was a hands-on component to training the plant workers would receive. "Rigging is a hands-on activity, and I needed someone to watch them rig and help coach and mentor them so they got a chance to ask questions, learn and ultimately do it right," Plumb said.
According to Plumb, most of the time workers at Genesee do not do complicated lifts that would require critical lift planning. Instead, they frequently do smaller, daily lifts, moving pipes and pallet materials from the main floor to the turbine floor or in the boilerhouse, transferring industrial equipment from one place to another.
"Their biggest need was a standardization of training. In a lot of cases, we saw that the most senior guy taught the next guy who taught the next. If one gentleman had a bad habit, he passed it on," said Richard Marcotte, ITI Canada's lead instructor.
After providing Capital Power with the means to assess and evaluate the safety of their employees' rigging practices, ITI then prepared to offer hands-on rigging and load-handling training to fill in the knowledge gaps that the audit identified.
"They do a lot of smaller lifts, but they can get into a lot of larger lifts too. So we tried to cover everything from their everyday lifts to their critical lifts, and everything in between," said Marcotte. Plumb said Marcotte's hands-on training from ITI's proven curriculum provided excellent skills, confidence and understanding for the electricians, millwrights, welders and machinists who work at the plant.
From January 2014 to December 2014, Marcotte and other ITI instructors were able to train almost a hundred Capital Power employees on proper rigging and safety techniques. "I had a really huge level of confidence going into the training. By the time training started, I knew it was going to be right for us," Plumb said.
Beverly was impressed with ITI's dedication to working with Capital Power. "ITI has customers where they do these lifts that are so incredibly intense and so much bigger than anything we would do here, but I never felt like I was small. I love working with this organization. I am listened to and understood," said Plumb.
"Capital Power has been an amazing client and an amazing customer to have," Marcotte said.