The Terex BT 28106 represents the initial boom truck crane model featured via ITI VR Simulations. Designed for lighter lifting, nothing beats the reliability and flexibility of Terex boom truck cranes. Able to travel at average highway speeds, Terex boom truck cranes allow you to get to the jobsite, set up, and get started on the job quickly. It's no wonder you will often see boom trucks working multiple projects on multiple jobsites in the same day. They are referred to as the "go to" crane for your bread-and-butter construction jobs.
The Terex BT 28106 combines innovative design with ease of use, structural strength and reliable performance. The result is a boom truck that gives you a low cost of ownership and exceptional reliability. Quality and reliability are built into every Terex crane. Other Terex Boom Truck Cranes include models that offer 10, 19, 25, 28, and 35 ton capacities.
Terex BT 28106 Specs:
Capacity Class – 28 tons
Main Boom Length – 106'
Max Tip Height (with extension) – 162'
Max Boom Length – 153'
Max Counterweight – None
Overall Length – 32'3"
Terex BT 28106 Features
Enhanced dual control console – Modular, dual-console allows operation from either side of the machine.
Precision control – Fully proportional controls with precise metering for smooth boom movements.
Work area definition – The operator can define boundaries for boom rotation, lift, and lower. A warning alarm sounds if the boom moves outside the defined area.
Proven keel boom design – Four-section fully synchronized, self-centering design that optimizes strength and delivers performance for high lift capacities at all lift radii.
High-performance hydraulics – Three-pump system simultaneously provides independent flow to the boom, hoist, and slew drive.
Outriggers – K-pattern outriggers are designed to offer maximum stability while still providing a small footprint. A front jack is not needed with the K-patter outriggers.
The BT 28106 is now available to all ITI VR Subscribers. Single station hardware pricing for the BT 28106 starts at ­­­­$7,000.

ITI VR Simulations focus on three key areas to ensure the best simulator training experience available.
1. User Experience
Virtual reality is an incredible technological leap and improvement over legacy (screen-based) simulator systems.
2. Subscription Model
Hardware is sold at the costs of goods and you pay for unlimited access to the growing library of content including an expanding library of crane models and scenarios. Additionally, all technical support and service is included in the subscription
3. Free Updates
ITI will continuously work with partners in the industry to add new content to the mobile crane simulator library including: new crane models, rigging challenges, and equipment types at no additional cost.
To learn more about ITI VR and the VR Boom Truck Crane Simulator visit www.iti.com/vr and click here to request a free demo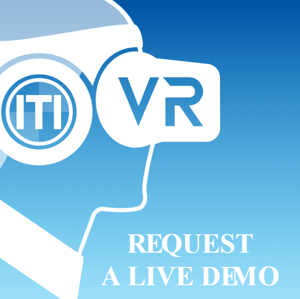 About Terex
Terex Corporation is a global manufacturer of lifting and material processing products and services delivering lifecycle solutions that maximize customer return on investment. Major Terex brands include Terex, Genie, Powerscreen and Demag. Terex solutions serve a broad range of industries, including construction, infrastructure, manufacturing, shipping, transportation, refining, energy, utilities, quarrying and mining.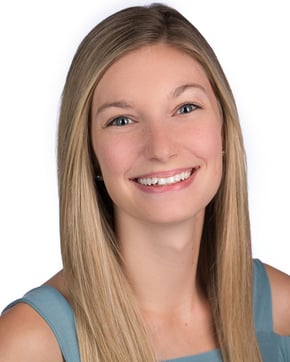 Amanda Henry
Amanda began her career at ITI in January 2018. She has a bachelor's degree from Washington State University in Social Sciences with a primary focus in communications and a secondary focus in Psychology. As Marketing Specialist, Amanda's responsibilities include content creation, ad campaign management, and monitoring and reporting on customer satisfaction.