Wire Rope Inspection: Rope Failure Analysis
Unfortunately, many phone calls into ITI Field Services begins this way, "We have had an incident with a wire rope and we believe the rope failed. How do we determine the cause of failure?"
Fortunately, the calls come in because wire rope users want to determine cause of failure in an effort to improve their crane, rigging and lifting activities.
Let's take a look at a recent case study.
The Situation
A wire rope distributor received a hoist rope and sockets from a rubber-tired gantry. The rope and sockets were returned by the customer who believed the rope and sockets failed. The distributor hired ITI Field Services to conduct an analysis on the rope and sockets to determine the cause of the failure and to produce written documentation.
The Analysis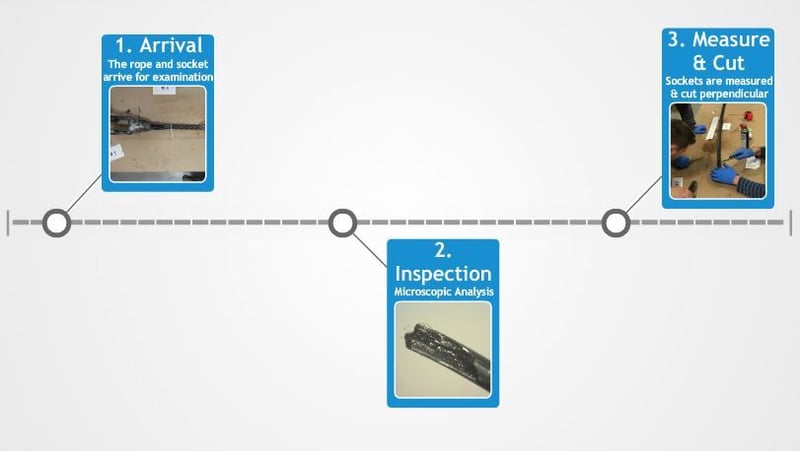 The rope and sockets were sent to ITI for examination.
ITI Field Services Team assembled and began the inspection with microscopic viewing of the damaged areas which helped with determining the shape of the breaks, along with the length of the break on all inner and outer strands and the core.
The sockets were measured and cut perpendicular to the long axis of the rope in order to investigate.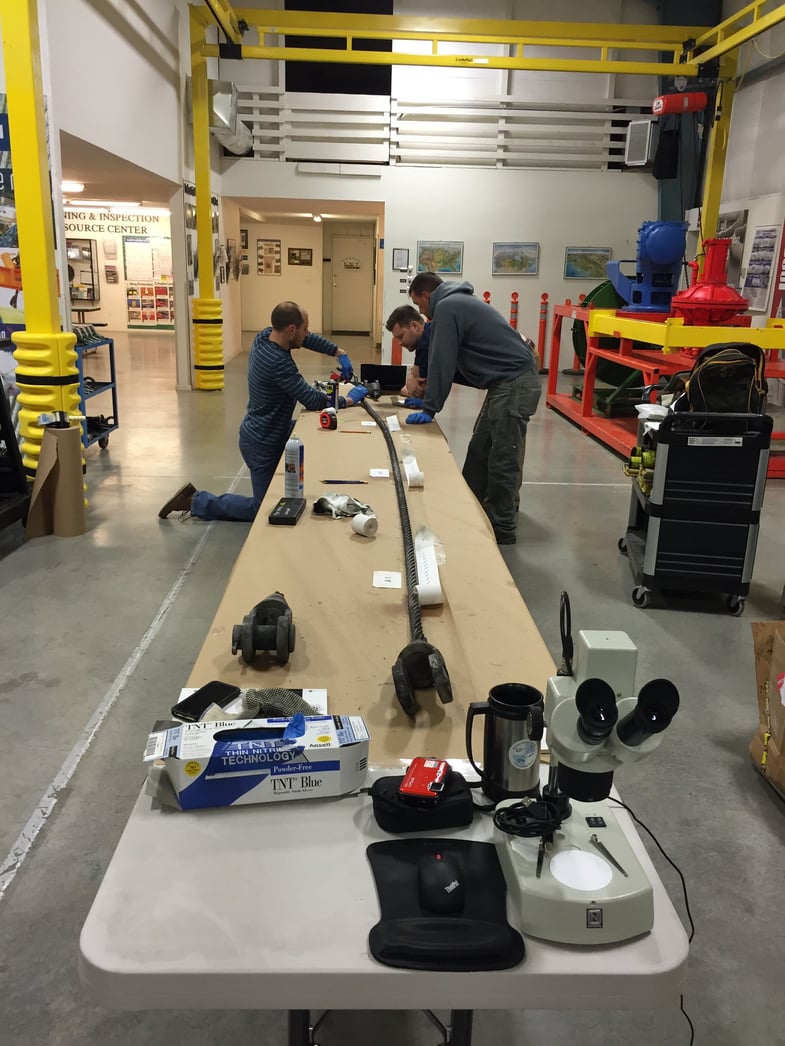 Conclusion
Based on the findings of the examination, fatigue-type breaks in the wires indicated that the wire rope lost significant strength due to vibration. There was no indication that the rope was overloaded. The poured sockets showed no evidence of abnormalities in the pouring method, wire zinc bonding length or the materials used in the speltering process. The conclusion of the inspection is that rope failed due to fatigue.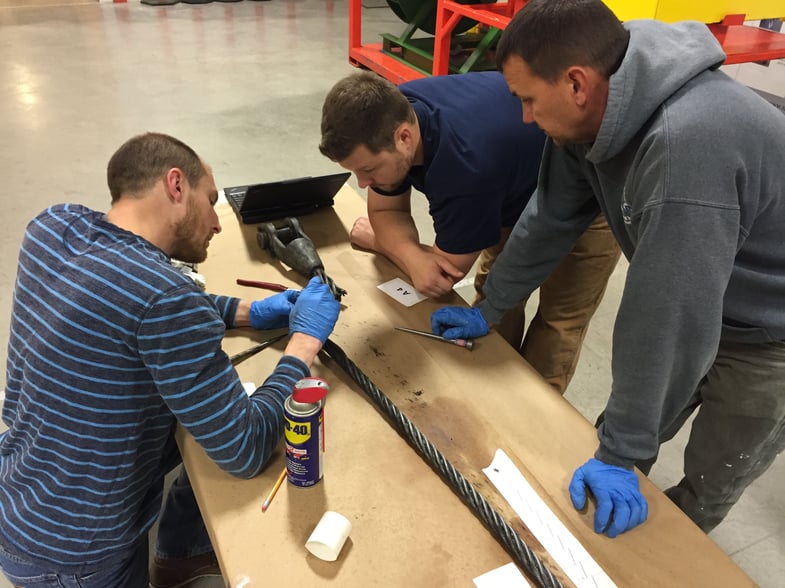 Wire rope examination is just one of the many services that is offered by ITI Field Services. ITI has some of the most highly-regarded subject-matter experts in the crane and rigging industry with experience in performance evaluations, litigation, accident investigations, manual development and critical lift planning reviews.
If you are interested in retaining ITI Field Services please click here to explain your need or call 800.727.6355 extension 4.