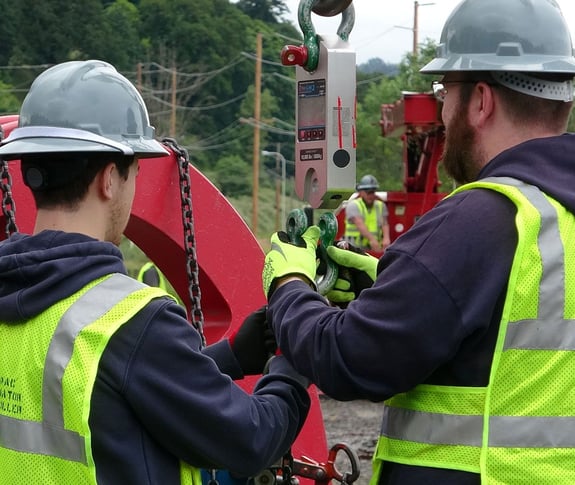 Rigging & Signalperson
Rigging training courses for all experience levels, available in multiple delivery methods to meet your personalized training needs
ITI Training Solutions
Rigging & Signalperson

Training
ITI has been an innovator and pioneer in rigging training for more than 35 years and conducts more rigging training for corporate clients in North America than any other provider due to its expertise, size of training staff, and deep course curriculum.
Rigging & Signalperson Training
Rigging

Applications
Rigging Applications is a bit of a blanket phrase that encompasses the skills and knowledge applied to a situation where materials are moved and/or secured using slings and rigging hardware. In short, when the word rigging is used as an action, it is rigging applications. ITI rigging applications courses include options for all experience levels, and are available in the following formats:
Instructor-Led
Online, On-Demand
Simulations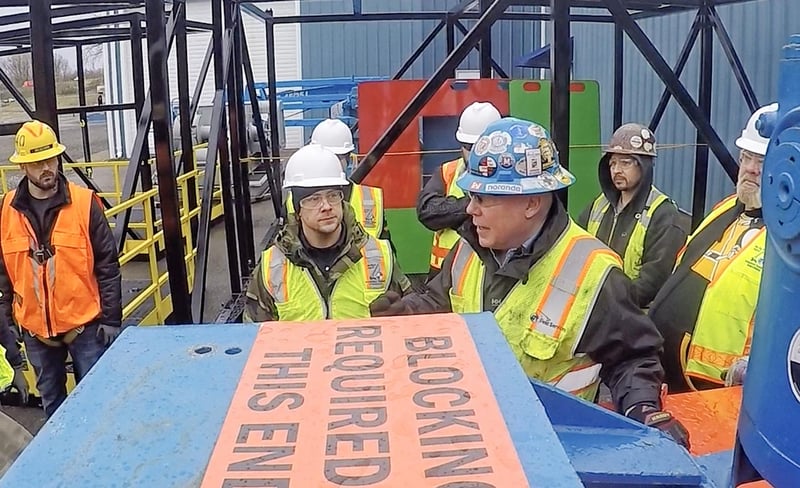 Basic Rigging & Inspection
Intermediate Rigging
Bull Rigging
Master Rigger
Online-OnDemand
Rigging & Signalperson Training
Rigging Inspection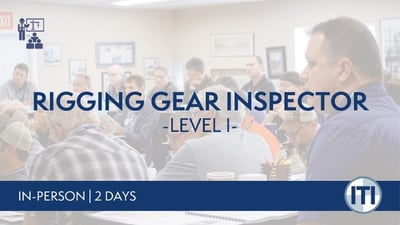 Dating back to the company's formative years, subject matter expertise in the domain of rigging inspection is ingrained in the DNA of ITI. Instructors have played an active role in establishing universal, cross-industry standards and best practices though work as members of committees and task forces for organizations like ASME, NCCCO, and others. Today, ITI's collective expertise is reflected through its breadth and depth of rigging inspection curriculum offerings.
Instructor-Led Training Courses
Rigging Inspection & Certification
According to ITI Certification Partner NCCCO a certified riggers are defined as such:
CERTIFIED RIGGER LEVEL I

NCCCO identified the following job duties for Rigger Level I certification. A Certified Rigger Level I can perform simple, repetitive rigging tasks when the load weight, center of gravity, the rigging, and rigging configuration are provided or known by the rigger through experience or on-the-job training prior to the rigging activities. Specifically, Level I Riggers should be able to demonstrate or have knowledge of how to:
Inspect rigging before use
Identify and attach rigging with basic knowledge of hitch configurations, capacities, and basic knots
Recognize associated hazards
Signal operations
Use various types of rigging equipment and basic hitches and their applications
CERTIFIED RIGGER LEVEL II

In addition to knowing and demonstrating Rigger Level I knowledge and skills, a Certified Rigger Level II can select rigging components and procedures based on rigging capacity. A Level II Rigger can perform the following rigging tasks unsupervised:
Estimate load weight and center of gravity
Identify lift points
Determine and select rigging based on loading
Perform pre-use inspection of rigging and lift points
Identify and attach rigging with knowledge of hitch configurations and load angle factors, rigging capacities, and load integrity
Understand load dynamics and associated hazards
As applicable, Level II Riggers will also have a working knowledge of hoisting equipment, winches, jacks, industrial rollers, and similar equipment.
Learning Paths
ITI Rigging Inspection Learning Path
A learning path is a collection of training curriculum and field activities that portrays the ideal progression to achieve a specific and defined end point. Standard ITI Learning Paths utilize the ITI Learning Hub to define clear benchmarks, track progress, and indicate supplemental learning resources.

Qualification
Third party personnel qualification for Rigging Inspection is offered by ITI. Qualification levels I, II, and III are available through training and verified on-the-job experience through ITI.
Rigging & Signalperson Training
Rigging Certification Prep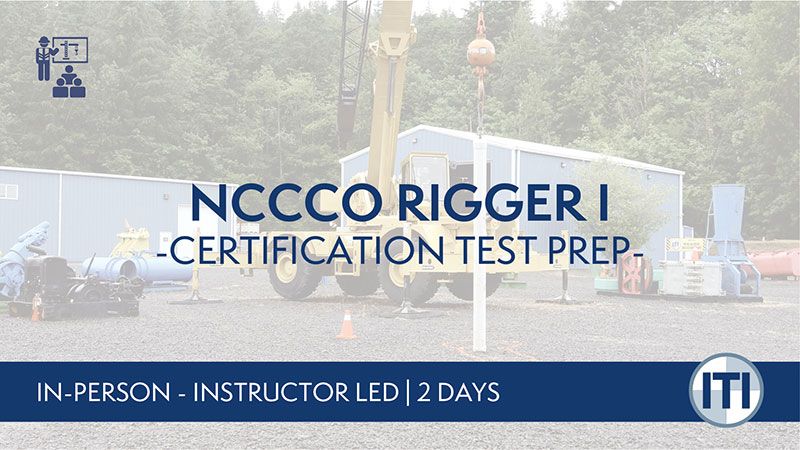 Industrial Training International endorses the national certification program offered by the National Commission for the Certification of Crane Operators (NCCCO) and provides training to prepare candidates for CCO written and practical exams.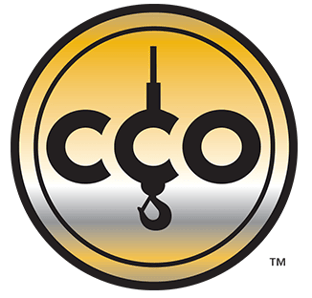 Certified Rigger Level I Prep
• Training Center Course
• Online, On-Demand Course
Certified Rigger Level II Prep
• Training Center Course
• Online, On-Demand Course
• Live Online, Instructor Led
Rigging & Signalperson Training
Rigging & Signalperson Qualification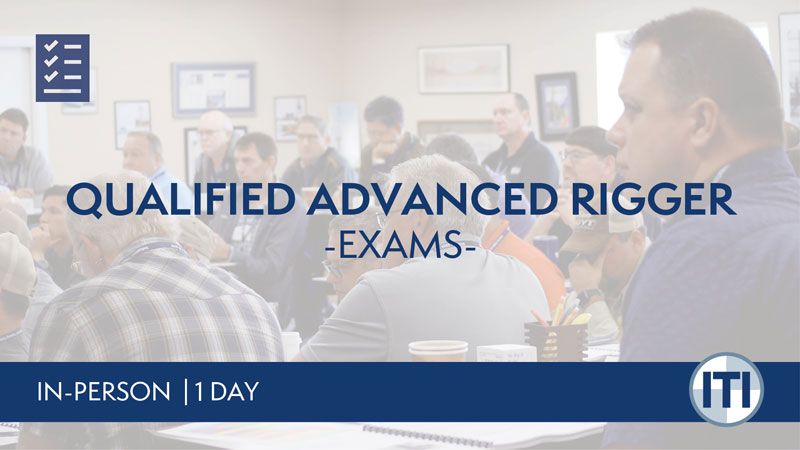 Rigging Training & Qualification
ITI offers optional rigger qualification exams (written and practical) after the Master Rigger course. Candidates include riggers who are required to be qualified, meeting the OSHA 1926.1400 Rule. The applicable training course will prepare students to pass the corresponding qualification exam(s).
Price: $595/us Duration: 1 day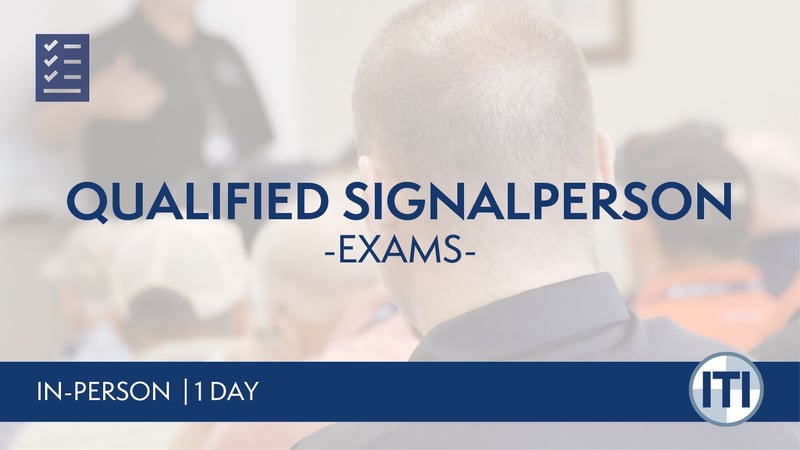 Signalperson Training & Qualification
The ITI Qualified Signalperson Exams are conducted by ITI's Qualified Instructor and Evaluator. Candidates include signalpersons, who are required to be qualified, meeting the OSHA 1926.1400 Rule.
Price: $195/us Duration: 1 day
Rigging & Signalperson Training
Entertainment Rigging
Entertainment Rigging covers all aspects of arena rigging, from practical shackle details to complex force equations. Although the focus for Entertainment Rigging is the entertainment industry, the information is applicable to many trades that use rigging, such as construction, mining, material handling, logging, longshore work, cranes, and industrial rigging.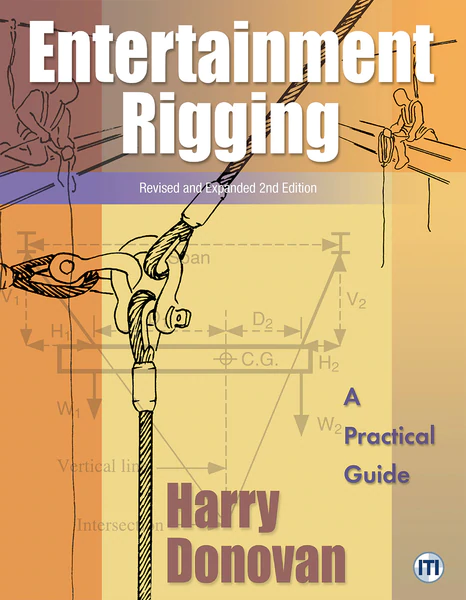 Topics can include but are not limited to:
Rigging 101
Accident Prevention
Shock Loads & Safeties
Algebra 101
Engineering 101
Deadhangs 101
Center of Gravity
Advanced Deadhangs
Bridles & Bridle Forces
Rated Capacity Table, and many more topics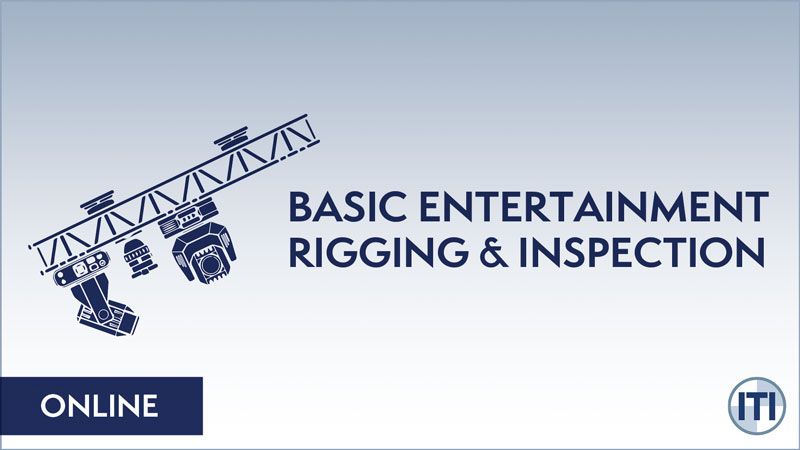 Basic Entertainment Rigging & Inspection
This online course is designed to provide participants with a basic level of knowledge of rigging gear inspection, proper rigging procedures, and load control using typical rigging techniques in the entertainment rigging industry through problem solving workshops.
Price: $145/us Duration: 7hrs
---
Related Resources

ASME Approved & LEEA Accredited
Rigging Engineering
Fundamentals of Rigging Engineering curriculum is designed for lift planners, crane and rigging managers, and other non-engineers who conduct lift planning activities. Additionally, the Program is designed for engineers needing formal training for heavy crane, rigging and lifting activities.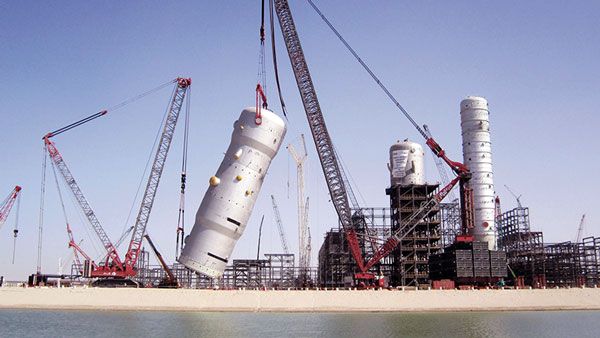 The Program is accredited by LEEA, approved by ASME, and eligible for PDHs* in most cases. A Program Certificate will be awarded to students who complete all Program Requirements.
*Students are responsible for verifying with applicable engineering boards.
Related Resources

Specialty Rigging Training
ITI Qualified Fabricator
The Fabricator course consists of theoretical and hands-on instruction followed by fabricator qualification.
This course ranges from 1-3 days based on the learning objectives of the client and the items that they fabricate. Classroom instruction, procedures and documentation are followed by hands-on demonstration and training. Written and practical exams are administered to qualify fabricators.

Course Outline:
ITI Qualified | 1.6 CEUs | 1-3 Days
• Wire Rope Socketing: Zinc or Resin
• Wire Rope Slings: Hand Splice
• Wire Rope Slings: Mechanical Splice
• Alloy Chain Slings: Welded
• Alloy Chain Slings: Mechanical Assembly
• Synthetic Web Slings: Flat & Round
• Fiber Rope Slings: Hand Splice
• Metal Mesh Slings
• Proof/Pull Testing
• Applicable federal, state and/or provincial
regulations and ASME standards
Related Resources:
Rigging & Signalperson Training
Signalperson Training
ITI signalperson training includes instructor-led and online, on-demand courses. Following training prep courses, qualification and NCCCO certification exams are available to meet the applicable needs of our customers.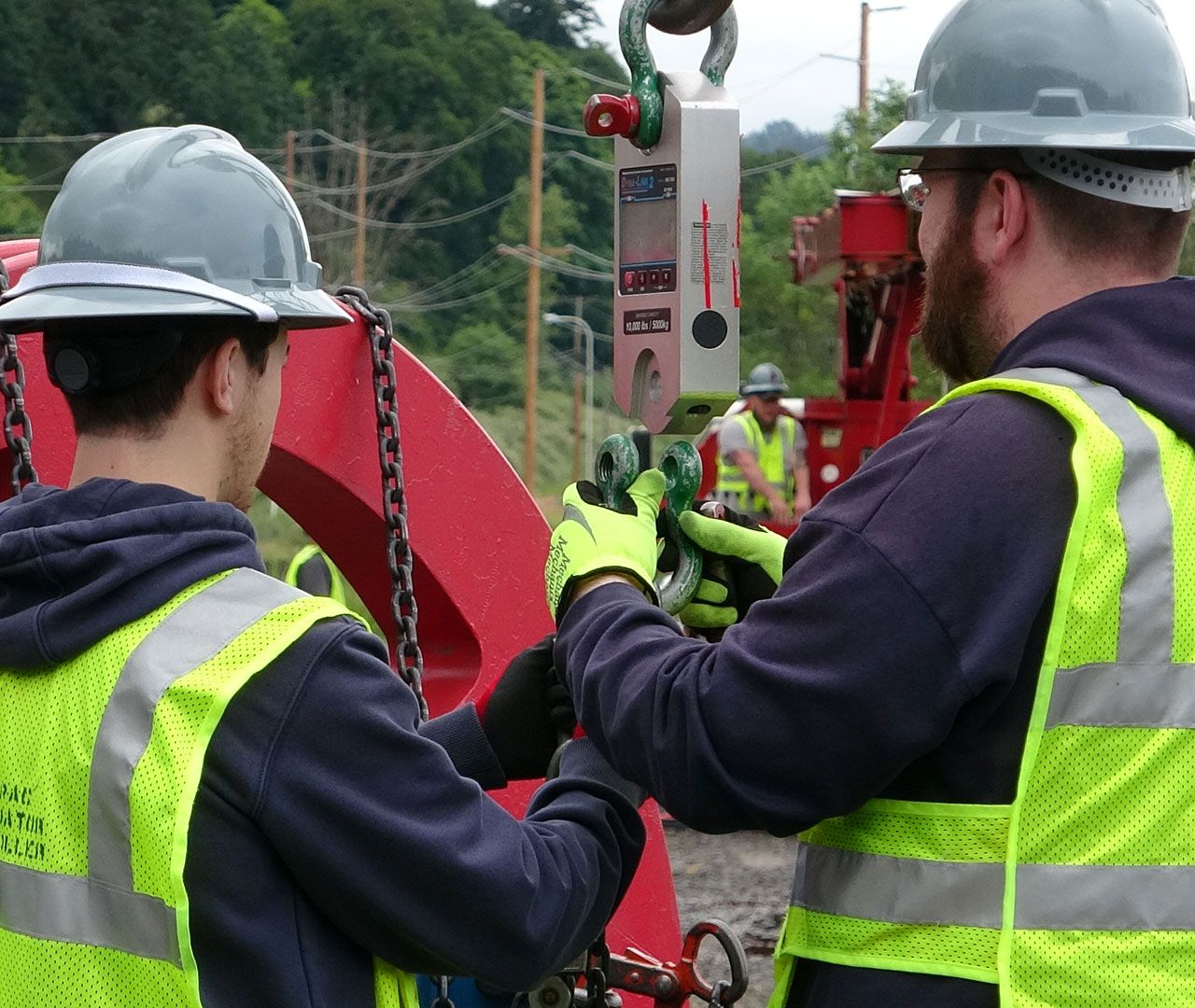 READY TO JUMP START YOUR CAREER?
Click on the button to set up a call with an ITI Training Solutions Advisor and map out a rigging training plan that meets your team's unique needs.