Overhead cranes, like most load handling equipment, come in a variety of shapes, sizes, and operator perspectives to serve various production and maintenance purposes. Among the operator vantage points when it comes to overhead cranes, the most common perspectives include cab operated and belly box controls - which will be available in the ITI VR Overhead Crane Simulator in 2018.
Overhead crane cabs are similar to mobile crane cabs, incorporating fixed levers or joysticks around an operating seat. This similarity allows the ITI VR Motion-Base Hardware to be compatible with all mobile, tower and overhead crane simulators from ITI VR. Wireless controls like pendants and belly boxes are a new addition.
In order to create wireless operations through a belly box, ITI turned to Crane Boss which specializes in various wireless controls for overhead cranes. Crane Boss worked with ITI VR to integrate their controllers into the simulation system. The Crane Boss II is a belly box control and the Crane Boss K Series hand-held radio satisfies pendant requirements. Additionally, Crane Boss is able to custom-configure the controller layout to the ITI VR Subscriber depending on their needs, such as having 3 or 4 different levers on a belly box.
Cranes that have an under-bridge mounted cab, typically contain an ergonomic adjustable chair, generally with two 4-way controllers secured at the end of the arm rests for easy use. Cab-operated overheads are often found in the steel industry, as well as pulp/paper and heavy manufacturing. The primary advantage of a cab-operated crane is the ability for it to serve in a high-production capacity, while covering long distances, with multiple trips per hour. The use of this type of crane requires operators with good hand-eye coordination, multiple function control-ability and good depth perception.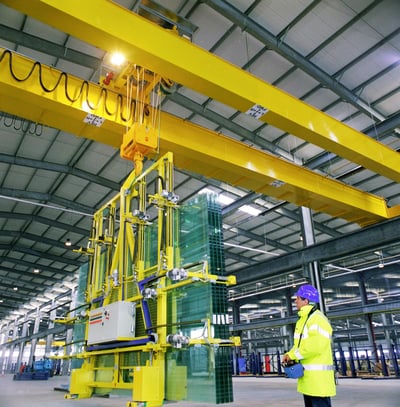 A pendant-controlled crane has a control box generally suspended about 42" off the floor, which can be manipulated along the crane's bridge. The pendant is hard-wired to the crane's festoon system and eventually to the crane's control panel. The operator's travel is limited by the festoon cable and the pendant wire length.
Radio remote controls are available in "belly box" and "hand-held" variations. A belly box is a larger unit that is supported by a strap or harness work by the operator. There are used primarily for applications where the operator needs maximum mobility with the crane and the suspended loads it handles. To integrate a top-flight radio remote control into the simulator, ITI turned to Crane Boss. After a number of research and development calls, Crane Boss offered up their latest product, the Crane Boss II. The Crane Boss II is a light-weight radio remote control unit. Its ergonomically designed paddles, buttons, and switches make it easy to operate.
Hand-held types are the newest generation of overhead crane cab controls. They are smaller, lighter, and more user friendly than previous models. Their limitation is the number of functions which can be controlled because of the smaller design. ITI has opted for the Crane Boss K Series hand-held radio as its fourth control type.
About Crane Boss
While many other radio control manufacturers and assemblers are subsidiaries or divisions of other companies, Crane Boss remains true to its sole purpose – to provide the highest quality radio controls, without compromising customer service. Their competitors oftentimes are subject to non-company related directives and policies, which in turn can impair the progress of their clients' work. At Robinson Engineering, they are highly focused on one indisputable truth – that quality, reliable industrial remote controls are the lifeblood of all of their clients. With over four decades worth of fiercely loyal customers, their products speak for themselves. Trust Robinson Engineering and Crane Boss to provide the solution for all of your overhead crane and industrial applications http://www.craneboss.com/.
About ITI VR Simulations
After evaluating contemporary crane training simulator options, in 2016, Industrial Training International determined that improvements were necessary, and ITI VR Simulations was born. The ITI VR Crane Simulation Library offers the most realistic and immersive crane training and assessment experience on the planet. Learn more at www.iti.com/vr.
To learn more about the ITI VR Overhead Crane Simulator, visit iti.com/vr/overhead-crane-training-simulator.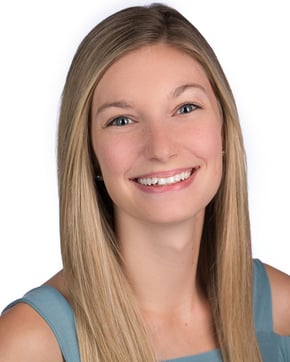 Amanda Henry
Amanda began her career at ITI in January 2018. She has a bachelor's degree from Washington State University in Social Sciences with a primary focus in communications and a secondary focus in Psychology. As Marketing Specialist, Amanda's responsibilities include content creation, ad campaign management, and monitoring and reporting on customer satisfaction.