We are delighted to debut the newest addition to the ITI VR Crane Simulator, the Polar Crane: 175 Ton Capacity - Built to Handle Pressurized Water Reactor (PWR) Components. Authentically modeled in partnership with Tennessee Valley Authority (TVA), the ITI VR Polar Crane provides end users with an immersive and true to life experience of operating a Reactor Servicing Crane.
The ITI VR Polar Crane operates on a circular track or runway, within containment/reactor facilities. Polar cranes' primary function is removal and replacement of reactor components. They are also utilized during the refueling and outage process.
Due to the highly specialized environment and use cases, training for polar crane operators presents a number of challenges, all of which we have successfully addressed by way of our groundbreaking virtual reality simulator.
ITI VR and Serious Labs have partnered to deliver the most robust Crane Simulation Library in the world, featuring over 1,000 scenarios across 9 crane models to a community of subscribers that benefit with each new crane model, scenario, and feature released.
The ITI VR Crane Simulation Library
is the most comprehensive and widely used VR crane training simulator in the world. Developed in partnership with global crane leaders like Bechtel, Mammoet, and in the case of Polar Crane, Tennessee Valley Authority (TVA).
Hardware Options
All ITI VR Station Base Options Include:
High Powered VR Laptop
Oculus Headset & 2 Oculus Sensors
Configuration Pod Mounts
Controller Pods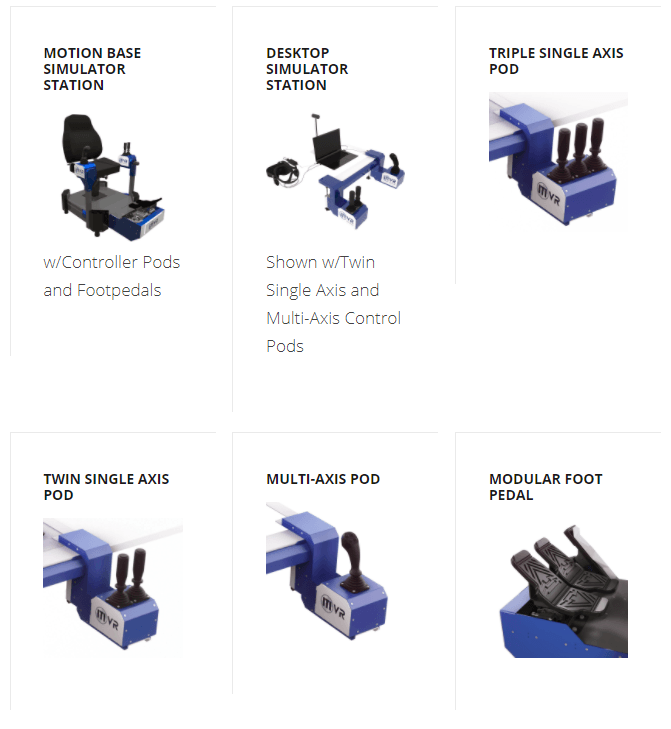 More than 70 unique polar crane operator learning scenarios!
High Level Objectives include:
Tutorial
Learn basic functions, controls, and operation techniques.
Hook & Pole
Repetitions focusing on hook manipulation.
Repetitions focusing on load control.
Barrel
Learn rotate and trolley control functions.

Learn how to catch the swing of the block.

Repetitions with a focus on precision and accuracy.
Full Lift Execution
Utilize multiple functions to handle large loads safely and efficiently.
Multiple loads unique to the nuclear environment including - Missile Shields, Gate Blocks, Reactor Vessel Head, and Internal Components.
Signal Scenarios
Learn voice signals for Polar Crane operation.
Stacking Scenarios
Utilize multiple functions to lift and place practice loads (blocks), safely and efficiently.
About ITI VR
The ITI Virtual Reality Crane & Equipment Training suite has been developed in partnership with original equipment manufacturers to ensure an experience on par with operating the exact machinery each simulation was designed to replicate. The ITI VR product portfolio is currently comprised of Rough Terrain, Lattice Boom Crawler, Boom Truck, Carry Deck, Overhead Crane, Polar Crane, and Tower Crane models, each built to manufacturer specifications. ITI's VR library is ever-expanding by way of new crane types and enhanced training environments. For more information about ITI VR, visit www.iti.com/vr
About ITI
Industrial Training International (ITI) is a global leader in the design and delivery of learning solutions for organizations conducting crane, rigging, and load handling activities. Founded in 1986, the company originally specialized in instructor-led training, field services, and consulting. ITI has since grown to also produce live online, and on-demand courses delivered via the ITI Learning Hub and has been recognized with numerous industry association awards for its groundbreaking virtual reality crane and equipment simulations solution. For more information about ITI, visit www.iti.com