[Woodland, WA, USA: March 14, 2019] Industrial Training International (ITI) and Serious Labs Inc. are proud to release the latest ITI VR software update. Both companies remain steadfast in their mission to improve operator skills, knowledge, experience and assessment availability through a combination of technical know-how and immersive virtual reality technology.
The March 2019 release will include the Liebherr 550 EC-H Tower Crane, the Broderson RT-400 Cab Down Rough Terrain Crane, along with an updated user manual, new scenario lists for all existing crane types, and metric localization.
ITI VR & Online Product Coordinator, Ken Laird elaborated, "The Liebherr 550 EC-H Tower Crane simulator is our most ambitious project to date, with new hardware, a new downtown construction environment, and new learning objectives and scenarios designed specifically to give users the skills and confidence necessary to operate tower cranes with precision and efficiency."
Laird continued, "The addition of the Broderson's RT-400 Down Cab (in the March update) adds another unique mobile crane model to our simulation library. Our hope is that as we add new cranes and develop our existing simulations, we'll continue to offer trainers and operators a highly effective skill-building tool that helps reinforce best practices and prevents costly mishaps in the workplace."
"The Tower Crane is a unique, dramatic and exciting project for us, and has been a joy to work on." Serious Labs' Lead Product Designer, Andrew Czarnietzki chimed in, "At 200 ft in the air, you can feel the sense of depth and height while the crane takes on the weight of a load. It is a powerful experience and we are thrilled to have helped ITI create a safe training environment."
The updated user manual will include new set-up pages as well as new trouble shooting tips. Metric measurements will also be added to scenario lists in addition to the existing imperial measurements.
New scenario listings have been added to all existing crane types. To view all of the crane types that are currently available in the ITI VR library, CLICK HERE
Founded in 2005, Serious Labs creates experiential learning solutions for workforce training. Leveraging emerging mediums and methods, we enhance the way people learn and lead. From heavy equipment simulators to collaborative environments, our VR technology is a portal to greater potential.
ITI VR encompasses the most widely-used VR crane and equipment operator training and assessment platform the industry has ever seen. ITI VR harnesses the technology of virtual reality and is infused with the technical industry knowledge and educational design of Industrial Training International (ITI) subject matter experts to provide fully immersive, hands-on, practical operator training. The suite of crane types available within ITI VR includes Rough Terrain, Lattice Boom Crawler, Boom Truck, Carry Deck, Overhead Crane, and Tower Crane models built exactly to the original equipment manufacturer specifications. The pioneering subscription model allows ITI VR Community members unlimited content updates including, new crane types, training scenarios, and environments as they become available. ITI is a global leader in training and technical services for users of load handling equipment and has been a pioneering force in the load handling industry since 1986.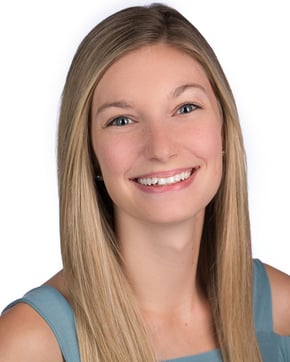 Amanda Henry
Amanda began her career at ITI in January 2018. She has a bachelor's degree from Washington State University in Social Sciences with a primary focus in communications and a secondary focus in Psychology. As Marketing Specialist, Amanda's responsibilities include content creation, ad campaign management, and monitoring and reporting on customer satisfaction.