Webinar Upcoming (November 1) and TAG Webinar Recording Available Now
A plethora of virtual reality (VR) Training Simulator software is currently in development by the creative teams at ITI and Serious Labs. ITI has created a Technical Advisory Group (TAG) so members of the ITI VR Community can share content, ideas, and solutions for VR crane and equipment training simulators. ITI VR TAG is a group of industry experts who aid in the development of the training simulators. TAG members meet with the ITI VR development team and provide user testing and feedback as new crane models are being launched.
Additionally, ahead of the November 2018 release of the ITI VR Overhead Crane Simulator, join ITI Assistant Technical Director Joe Kuzar for a live webinar session where he details what he learned during the time he spent user-testing the innovative training and qualification tool. The live session is scheduled for Thursday, November 1, at 1 PM Eastern Time. Registration is open now, and, as is always the case with the Showcase Webinar Series, 100% FREE OF CHARGE.
To keep our TAG members on the same page as our ITI VR development team, ITI hosts a monthly webinar on one of the ITI VR crane simulators while in development. The most recent TAG webinar focused on the ITI VR Overhead Crane and the training scenarios that allow users to build their skills and experience through efficient and safe simulation.
To the recap!
Heath Hooker, Mechanical Maintenance Supervisor, and Bo Fleming, Crane Training Coordinator, of Nucor-Yamato Steel spoke with ITI's Mike Parnell, Technical Director and Ken Laird, Product Coordinator - VR & Online, about the development of the ITI VR Overhead Crane simulator.
Hooker, Fleming, Parnell and Laird went over the shop environment that is ideal for operations in the manufacturing industry.
Laird also shared the 3D VR screenshots of the crane body. The crane body is custom built and is not specific to any brand.
There are two overhead crane body types in the VR simulator: 75T and 300T.
The wide variety of training scenarios will help prepare the user to be ready for any task he/she may come across when operating a live overhead crane.
Highlighted training scenarios include, but are not limited to - a "pancake flip", "pick-up sticks", and "bowling".
ITI VR is designed to ensure that the operator is skilled in all aspects of the specific crane they operate.
ITI VR Simulations are designed to make crane and heavy equipment training and operation safer, faster, more efficient, and cost effective. To learn more about ITI VR Crane Simulators, click here.
To register for the November 1st webinar session with Joe Kuzar, click here.
To view the recording of the Overhead Crane Webinar, click here.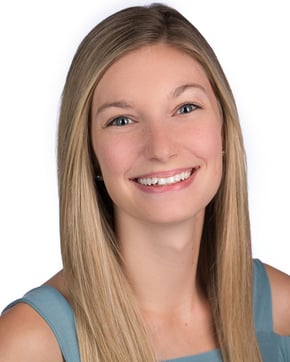 Amanda Henry
Amanda began her career at ITI in January 2018. She has a bachelor's degree from Washington State University in Social Sciences with a primary focus in communications and a secondary focus in Psychology. As Marketing Specialist, Amanda's responsibilities include content creation, ad campaign management, and monitoring and reporting on customer satisfaction.