ITI VR Crane Simulator to receive real-time data from Liebherr through web-service integration.
[Nenzing, Austria & Woodland, WA, USA: August 29, 2018] Industrial Training International (ITI) and Liebherr-Werk Nenzing GmbH have collaborated to design and deploy Liebherr's LR1300 Crawler Crane in the ITI VR Crane Simulations library. The simulator will integrate with the LML (load moment limitation) web-service to provide the crane operator trainee, 100% accurate lift data such as, maximum load and ground pressures in the simulation, based on the crane's boom configuration during operation. Additionally, ITI and its development partner Serious Labs, will incorporate Liebherr's control levers into ITI's existing desktop and motion-base stations.
Marcel Flir [Head of ITM Product Management] of the Liebherr-Werk Nenzing factory which builds the LR1300 explains, "The LR1300 maintains a large number of potential configurations with variables such as counterweight, boom sections, luffing jib, and various heavy-lift attachments. This variability makes simulating the crane a dedicated challenge without an integration to the actual crane control system. We are thrilled to work with ITI VR on this development and bring the LR1300 to ITI VR Simulations' community of subscribers."
Worldwide, it is very difficult for crane owners and users to train, assess and qualify new and existing crane operators on cranes as large and versatile as the LR1300. Training activities on this class of crane are not only difficult logistically, but also expensive due to their mobilization and assembly expenses, as well as their opportunity cost. Due to these factors, the ITI VR subscriber community placed a high priority on the addition of a heavy-lift crawler crane with a luffing jib to be developed and added to the simulation library.
Zack Parnell, CEO of ITI explained, "Liebherr cranes and specifically this type and class of crawler crane has been in high-demand from our VR community and we are very honored to partner with Liebherr to make it come to life. Crane users worldwide need the sort of fidelity and authenticity in their simulations that we are building with manufacturing partners like Liebherr."
Liebherr has created a LML web-service that provides an interface for querying machine data of the LR1300 connected to the ITI VR simulator. While a user is operating the LR1300 simulation, the crane control system will display current load and ground pressure information provided by the Liebherr LML web-service.
Liebherr will also take an active role participating in the ITI VR Technical Advisory Group (TAG) for the heavy-lift crawler crane. ITI organizes a TAG for each crane model built for ITI VR to gain user feedback during the development process and after deployment to ensure learning objectives and scenarios meet customer requirements. Click HERE to learn more about ITI VR TAG.
"When we took on the challenge of pioneering the next generation of crane simulator training, our customers told us that they wanted more, specifically their crane models, available within the simulator at no additional cost. That is the beauty of our simulation-as-a-service model. When this crane model is deployed, our customers will find a brand new Liebherr LR1300 available on their simulator stations. It's not quite the same as a beautiful crane arriving at your yard – but it's close!" added Jonah Hobson, ITI's Director of Customer Success.
ITI and Liebherr plan to release the LR1300 VR Simulator in the Spring of 2019.
The Liebherr Group comprises more than 130 companies in every continent of the world and employs a workforce of more than 43,500 people. Liebherr is not only one of the world's largest manufacturers of construction machinery, it also enjoys success in many other industries. The extraordinarily large range of products is the result of gradual development. It extends to a total of eleven product segments which Liebherr developed by its own means. Liebherr is an independent family-run business that has reached its second and third generation of joint management. This continuity differentiates the company and gives the Group a strong foundation for its success. The Liebherr-Werk Nenzing GmbH offers solutions for deep foundation work, lifting operations and material handling. The extensive product range includes crawler cranes, duty-cycle crawler cranes as well as pilling and drilling rigs.
ITI VR encompasses the most widely-used VR crane and equipment operator training and assessment platform the industry has ever seen. ITI VR harnesses the technology of virtual reality, and is infused with the technical industry knowledge and educational design of Industrial Training International (ITI) subject matter experts to provide fully immersive, hands-on, practical operator training. The suite of crane types available within ITI VR includes Rough Terrain, Lattice Boom Crawler, Boom Truck, Carry Deck, Overhead Crane, and Tower Crane models built exactly to the original equipment manufacturer specifications. The pioneering subscription model allows ITI VR Community members unlimited content updates including, new crane types, training scenarios, and environments as they become available. ITI is a global leader in training and technical services for users of load handling equipment, and has been a pioneering force in the load handling industry since 1986.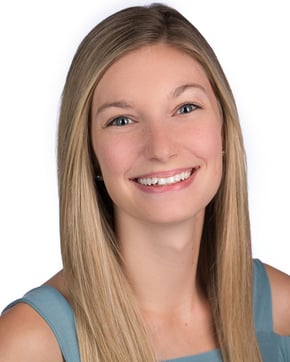 Amanda Henry
Amanda began her career at ITI in January 2018. She has a bachelor's degree from Washington State University in Social Sciences with a primary focus in communications and a secondary focus in Psychology. As Marketing Specialist, Amanda's responsibilities include content creation, ad campaign management, and monitoring and reporting on customer satisfaction.