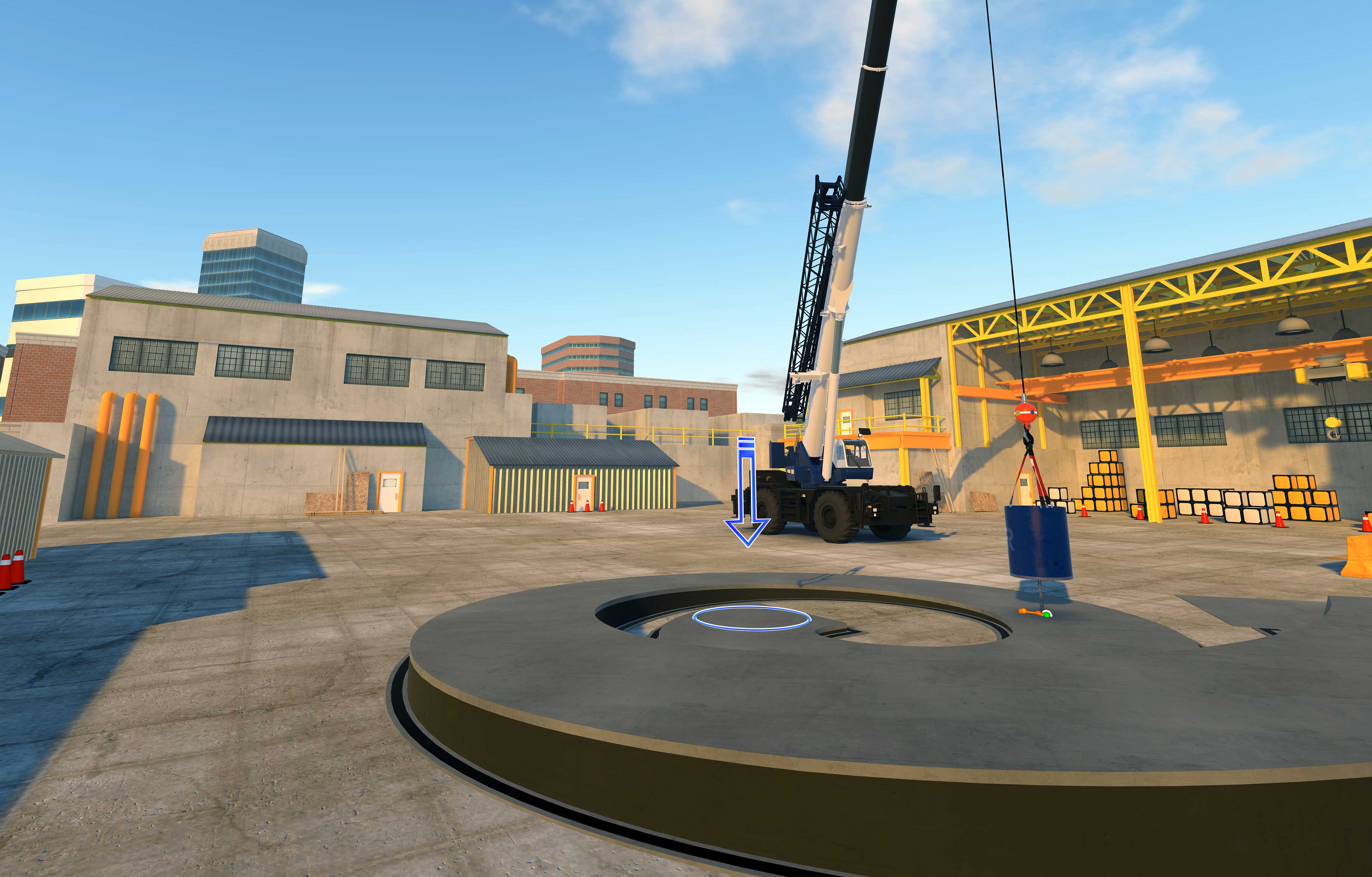 ITI VR Crane Simulation
Climb into the cab of one of our 9+ authentic crane & equipment models

The ITI Virtual Reality Crane & Equipment Training suite has been developed in partnership with original equipment manufacturers to ensure an experience on par with operating the exact machinery each simulation was designed to replicate. Our varied scenarios and virtual crane simulation courses offer the range of challenges needed to turn beginners into experts.

Built to OEM specs, including a Tadano RT, Link-Belt Lattice Boom Crawler, and more...

Focus on specific skills, or work your way through one of the pre-made comprehensive lesson plans.

Expose operators to situations too difficult to replicate on an actual crane such as variable weather.
Portable Desktop and immersive Motion-Base platforms are available to meet your team's needs.
Step 1
Choose

Your Hardware
First, select the platform that makes the most sense for your team. The portable desktop platform, or the immersive motion base platform. Next, its time to pick your control pods. All pods are compatible with both platform options, and can be configured to match the functions of nearly any crane on earth...
Step 2
Select

a Subscription Plan
Get the content you need to train, assess, and qualify your operators. It's a simple concept, but we really mean it! Find the plan that works best for your team...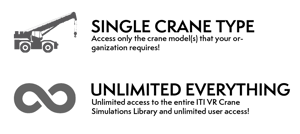 "
I oversee 30-50 operators at any given time depending on how many jobs we have going. All I have to say is that
all my operators need to get on this simulator
. If they can pass the modules I tried, I have no doubt in my mind that they can do the job. I have been doing this a long time, and the VR Simulator is the most realistic simulator I have ever seen.
"
Available Crane Types
The ITI Design & Development Studio is working hard to grow our crane and equipment simulation library with new scenarios, courses, and functionality made available to all subscribers with no additional cost!
Rough Terrain - Tadano GR-1000XL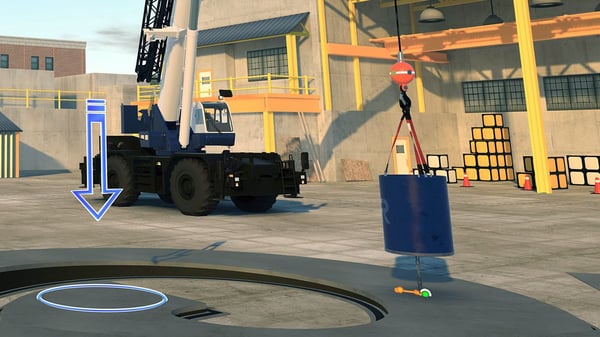 The Tadano GR-1000XL hosts a loaded, one-man cab that performs both crane and drive operations. The steel cab is equipped with a tilt-telescoping steering wheel, a three-way adjustable operator seat, air conditioning, a hot water cab heater, foot operated controls, safety glass throughout, and sliding door access.
Tadano GR-1000XL
Max. Lifting Capacity: 100 tons
Boom Length: 39.4' - 154.2'
Max. Working Radius: 177'
Jib Length: 33.2' or 58.1'
Counterweight: 22,000 lb
Drive: 4x4x4
Lattice Boom Crawler - Link-Belt 218 HSL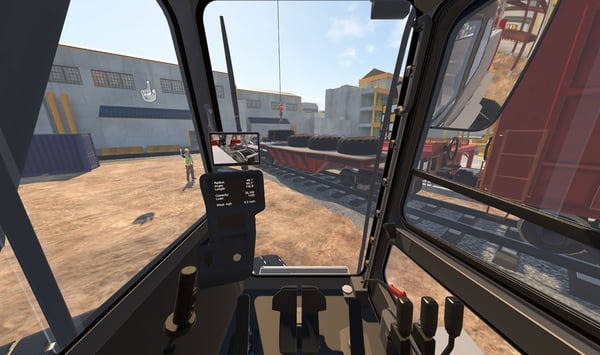 Link-Belt's long history of quality and power is captured in the 218 HSL. This machine provides an optimal starting point for lattice boom crane operator training in the ITI VR Simulator. The 110-ton crawler model capable of 154 feet of main boom length is a versatile model for operator screening, training and assessment. The Link-Belt team and ITI VR made the 218 available for the community in the Spring of 2017 with over 10 hours of training and assessment scenarios and joystick configurations set to mirror a field crane.
Link-Belt 218 HSL Specs
Max. Lifting Capacity: 110 tons
Boom Lengths: 40'- 230'
Fixed Jib Lengths: 30' - 75'
Tip Height (Fixed Jib): 279'
Working Weight: 192,735 lb
Overhead/Gantry Crane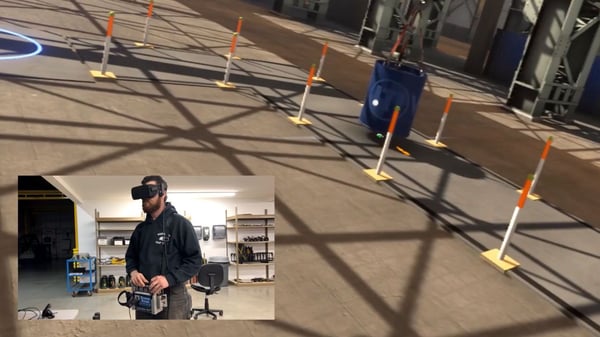 Cab Operated | Belly-Box Operated
Bridge Cranes are widely used overhead crane models across many industries, typically in high production environments that pose challenges to training including availability of the crane and risk of unskilled personnel in the production area. The ITI VR Overhead Bridge Crane Simulator utilizes cab-operated as well as remotely operated controls with a pendant or belly-box.
Carry Deck - Broderson IC-80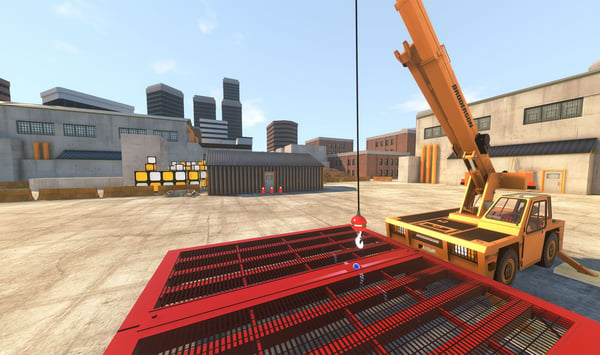 Hands-on carry deck operator training has never occurred outside of the actual machine as simulation has never been available for this equipment. The VR Carry Deck Operator Simulator is a virtual replica of a Broderson IC-80 Carry Deck now making training and assessment of carry deck operators on-demand, self-paced and in an engaging training environment.
Broderson IC-80 Specs
Capacity on Outriggers: 18,000 lb
Pick & Carry Capacity: 11,700 lb
Height: 7' 3"
Width: 6' 6"
Max. Tip Height: 46'
Max. Horizontal Reach: 40'
Boom Truck - LoadKing Stinger 28-106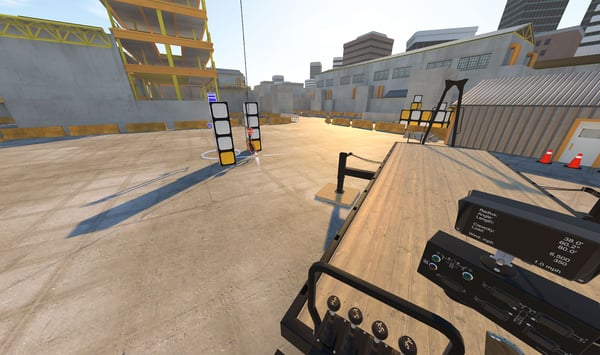 Boom trucks offer a great deal of mobility and are often regarded as lower risk machines given the smaller load capacities. But on the contrary, boom truck operations account for a high volume of incidents due to their large availability, under-trained and under-qualified operators and unique operational risks like the blind spots a boom truck cab creates. In the VR Boom Truck Operator Simulator, training and assessment occurs in an authentic way, right from the cab of 28 ton, LoadKing Stinger 28-106.
LoadKing Stinger 28-106 Specs
Max. Capacity: 28 tons
Main Boom Length: 106'
Max. Tip Height w/Ext: 162'
Max. Boom Length: 153'
Max. Counterweight: None
Overall Length: 32' 3"
SINGLE CRANE
As the name suggests, the single crane option allows the subscribing organization unlimited use of a crane type of their choosing.
UNLIMITED
The unlimited option allows the subscribing organization unlimited use of ALL available crane types in the ITI VR Crane Simulator Library for unlimited users.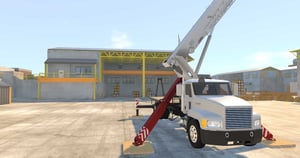 REQUEST AN ONLINE DEMO OF THE ITI VR CRANE SIMULATOR
Contact your ITI Training Solutions Advisor to learn more!