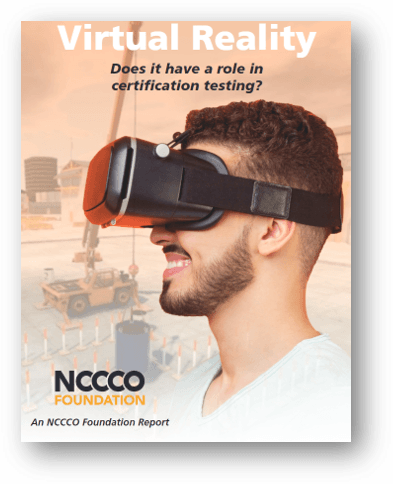 NCCCO Foundation's study on the efficacy of virtual reality (VR) Crane Simulation and its role in the certification process is now available. Access the full study by completing the form.
Register here to join us on Wednesday, April 15th at 10:00am PST: ITI President & CEO, Zack Parnell, CEO of the NCCCO Foundation, Graham Brent, and study author & CEO of Authentic Testing, Wallace Judd, PhD. will present a live webinar featuring interactive Q&A at the end of the hour. You'll hear from the people who brainstormed, designed and executed the study, what they learned, and what are the implications.
Industrial Training International endorses the national certification program offered by the National Commission for the Certification of Crane Operators (NCCCO) and provides training to prepare candidates for CCO exams.